India Art Summit 2011 (Delhi) – Revolt Age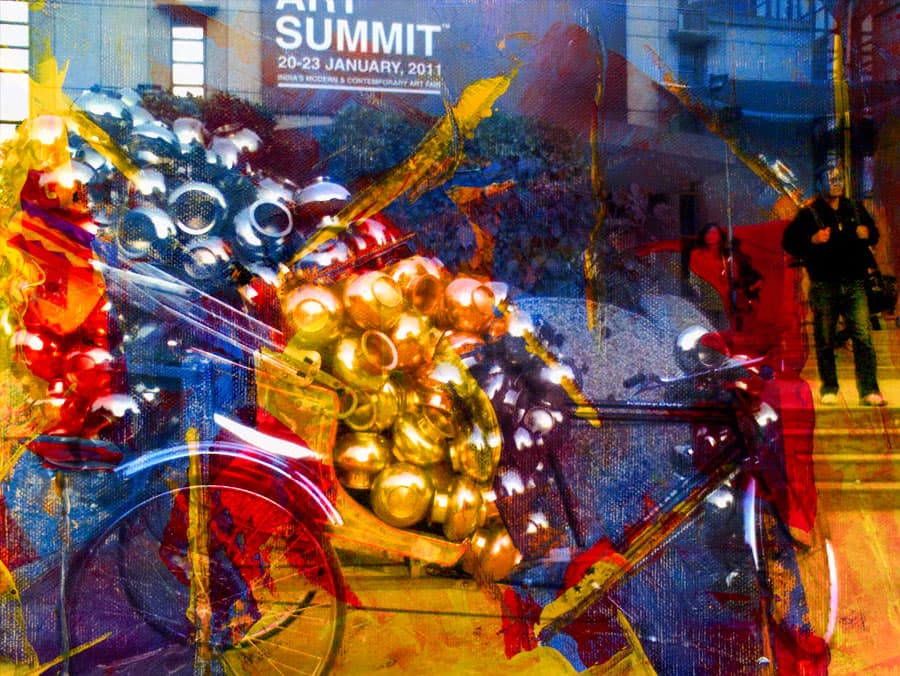 The 3rd Edition of INDIA ART SUMMIT defines and exhibits a range of paintings, sculptures, photography, mix media, prints, installations, drawings, video art, and performances.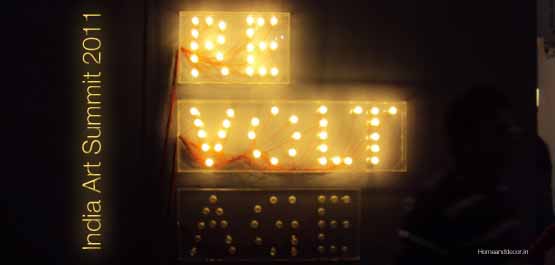 Everything gets modernized as per the evolution of time including the human mind, as well. Now it's the humanity which turned modern and so the art… becomes Contemporary Art, which originated from the civilization of essential skill. The 3rd Edition of INDIA ART SUMMIT defines and exhibits a range of paintings, sculptures, photography, mix media, prints, installations, drawings, video art, and performances. India Art Summit offered visitors from around the world a rich and fulfilling art experience in India. The event was produced by "fourth dimension Experiential Marketing Pvt. Ltd." With Associate Partner "ABSOLUT."
India Art Summit was held from 20th Jan to 23rd Jan 2011 at grounds of Pragati Maidan, one of India's oldest and most significant exhibition ground, (ITPO) Hall No. 18, New Delhi, India. On 20th Jan 2011 entry was for VIP's and Media while rest three days it was open for public.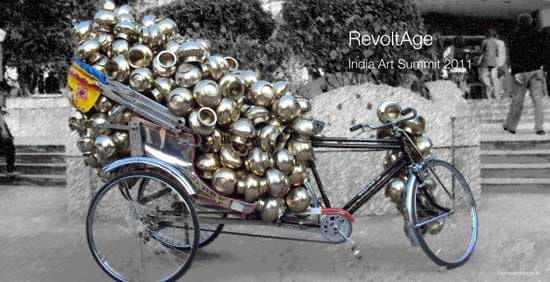 The event ebbed into two styles one was General Exhibitions by 77 artists and other was Solo Projects by 11 artists from different parts of the world. Hall no. 18 was planned well with suitability to fit all in same, which are Art Fair, Speaker's Forum, Sculpture Park, Video Lounge, Curated Walks, Art Projects and Art Store.
Individual or groups of artists developed the Art Projects as an interactive initiative meant to engage the visitors. It brought about a natural connection between art, spaces & people. They were named dramatically to sound more towards the design speak…Stop! Indians Ahead, C FOR CUTTER, Bhopal- A Silent Picture, Project Feed Station, etc.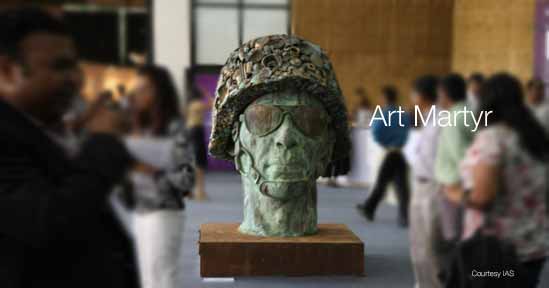 Sculpture Park was the extended space with all large sculptures in the outdoor areas. It was all beyond the curatorial theme of the art galleries, expressing the facets of contemporary art.
Video Lounge was a dark room of approx 120 sq.ft with a screen on the full wall and wooden bench at the entry side to sit. It was the entire video art programmed from the emerging artists around the different corners of the world. The Schedule of Video was on the wall outside the room for all four days of Exhibition.
Curated Walks… an excellent way to cater your Guests and visitors. A guided tour for visitors to explore the diverse art on display by curators and students of art history.
Some most critical segments of the Summit were Schedule of Book Launches @ IAS. Rashid Rana, Harappa Files, Conversations and four more books were launched on 21st and 22nd of the exhibition days in the Amphitheatre. 2nd visitors impressing corner was Art Store @ IAS. It's a newly launched Art Store at the India Art Summit itself. It included products and books created exclusively for the India Art Summit. The distinctive range of merchandise includes editions, art books, stationery, gifts, clothing, accessories, and more.
The Curated Walks throughout the exhibition, showcased work of GALERIE KASHYA HILDEBRAND from Switzerland, WONDERWALL from New Delhi, INDIGO BLUE ART from Singapore, THE DRAWING ROOM CONTEMPORARY ART from the Philippines and many more were youthful, fresh, beyond excellence.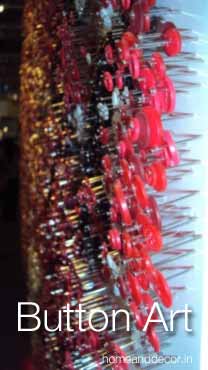 College of Buttons of various sizes was fused like Coral Reefs with the help of pins, mounted on board to create a meaningful aesthetic design, and, a fabulous piece of Art. There are no words to define a work of Art.
Can you imagine 'What is this right image?' Well, I think you need help to understand this. It's a Guitar made up of brilliant usage of Junk and mechanical equipment. Not possible for a normal mind to recognize, Imagine the power of Creativity of Minds who have given them shape and functionality.  Now that's what I call an Art Work.
Size of a Scissor is such that the size of Human seems smaller. With some chiseling work done on one side of the plates and an excellent finish of Reflecting Stainless Steel on the other side
3rd Edition of India Art Summit was an excellent stage of interaction and meet for all the Industry mates. It presents the best of Indian Modern and Contemporary Art and provides a unique opportunity for international art to be received by a large and discerning art audience.