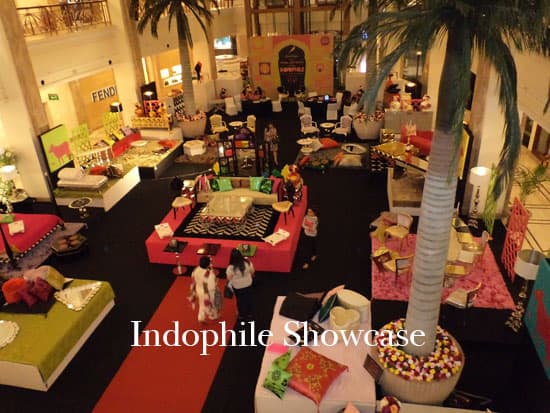 Its summer time and Raseel Gujral weaves magic again by creating a smooth luxurious design collection ' INDOPHILE ' inspired by "Luscious living for the Indian Diva."
"Indophile" – An interior design collection launched on 1st April 2011 in New Delhi by Casa Paradox: purports to be an exclusive destination for Glamourous and Uber lifestyle. The Atrium of DLF Emporio, Vasant Kunj, New Delhi was illuminated with fringes of multiple hues of colors… reason being  Ms.Raseel Gujral's in-house collection 'INDOPHILE' was launched and exhibited.
The collection is an amalgamation of India rooted, and contemporary styles and patterns. They are expressed in vivid shades of raspberry, lime green, yellow, magenta, ultramarine in an endless mélange. Raseel Gujral, the Design Diva, brings Indophile, to the rapidly discerning Indian fashionista, a whole new lifestyle experience, blended with vibrant colors, youth & high energy to enliven the banalest space.

The Indophile experience is a definitive feast for all gourmands at the beautiful table of interior decor. Patterns and graphics that subliminally refer to a colorful garden of paradise. With birds and blooms joyously embracing and jostling with color and lyrical internal decor imagery. We are thereby raising the most grey mood with a high adrenaline surge.
The materials and finishes played for interior decor are lacquer, metals, brocades, semi-precious stones, embellished mirror and a plethora of many delicious ingredients. All of which ultimately create the delectable – DELICIOUS- INDOPHILE flavor!
The price range is surprisingly economical as well. So while retaining the novelty and high level of design and finish that the company is known for. The collection loosens your purse strings and switches 'On' your interior decor shopaholic mood, ready to hit peaceful street!!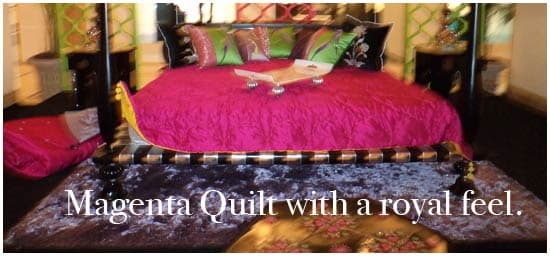 As one of India's leading interior designers, Raseel Gujral has been the creative genius behind some of the most spectacular celebrity homes in the country. Her innate design sensibilities backed by sheer talent bring any space alive! She skillfully orchestrates her sense of style into various elements of design in all her projects, creating an environment that is reflective of sophistication yet vibrant persona. Her plans are all about magnificence, extravaganza, and grandeur. Be it the home of a connoisseur or her chain of lifestyle stores, Ms. Gujral infuses all with her immaculate sense of style and glamor.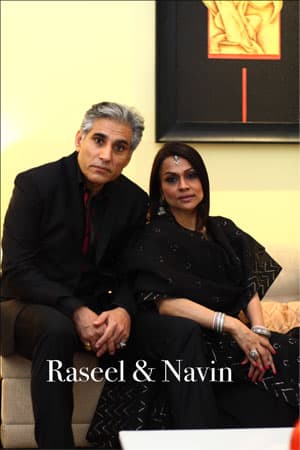 Her international experience and exposure, as well as her deep appreciation for the beautiful design heritage of her native India, have given her pioneer status in interesting interior decor and design revolution as east and west seek inspiration, each from the other. Her unique style has been brought to the attention of an elite clientele within India as well as attracting curiosity from other designers and patrons elsewhere in the world.
The name "CASA PARADOX" spells fine living. The store embodies global refinement and an original design sense reflective of the contemporary & classic designs from the world of interiors.
Casa Paradox is the creative calling of one India's leading interior designer Ms. Raseel Gujral and her businessman husband Mr. Navin Ansal who together formed Casa Paradox in November 1993 with the object of carrying out the business of interior designing, manufacturing and supplying furniture & home accessories.
An extraordinarily original & personal signature characterizes this brand, which is synonymous with innovation, style, and glamour. Casa Paradox intends to transform the existence of its customers by providing a space that is wondrous yet comfortable, with the only constant being luxury and elegance. The couple creates designs by borrowing elements from the past and fusing them with contemporary international trends and the sensibilities of their clients.
For the last two decades, Raseel Gujral has been designing dream houses for her clients and has also created a niche for herself in the field of retail furnishing. While Raseel takes care of designing, Navin handles the business aspect.
THOUGHTS OF MS.RASEEL GUJRAL SHARED WITH H&D
HD – What do the logo of CASA PARADOX means and evolved from?
RG – Sometimes things happen with no meaning behind, and that what something happened with the logo of CASA PARADOX. ……..Once at the initial times, I was working on a project, and my concept included flies, bee's, dragonflies and many other creatures. Then someway the dragonfly got left on my card and from then its representing me and my brainchild CASA PARADOX.
HD – What does INDOPHILE represent?
RG – It means, Everything Indian. It's a collection dedicated to Indian Diva's meaning women with attitude.
---
HD – How & Why such vibrant colors are chosen for INDOPHILE collection?
RG – It's not good to connect Creativity and Designing with Intelligence. This collection is done totally with no boundaries, like kids, I picked whatever I loved and liked. I designed this complete range for my self, keeping no one else in mind.
---
HD – How did you go about selecting the Fabrics for INDOPHILE collection?
RG – I would repeat the same with all my heart open I choose whatever I loved and liked without anybody else's concern.
---
HD – What were the initial thought triggers for this collection to gear up?
RG – I had planned to do a group of Indian Cushions round a year back, and since then the designs started flowing on its own ranging from the carpets, furniture's, partitions to upholsteries and finally the INDOPHILE is here in front of everyone.
---
HD – How you connect yourself with the designs?
RG – Always Restless, competent and never Satisfied.
---
HD – Which parts of India you are into till now?
RG – Purely into Delhi & Mumbai.
---
HD – What's the next step of CASA PARADOX on design?
RG – We are carrying our next Exhibition in PARIS, by January 2012.
H&D wishes her all the best.