How to use Candle holders for Decoration

Today candle holders have become a part and parcel of elite décor and boutiques, housing designer candles and candle stands, are gaining popularity.
Candle holders are available in diverse designs and materials to complement the ambiance of your home. Candle stands, made of intricately engraved wood, will perfectly match your antique wooden furniture, while an artistically handcrafted brass stand can complement a house with ornamental décor. Sterling silver and pewter candle stands to impart a touch of sophistication and exclusiveness and a wedge- wood one is reminiscent of the Victorian era. Modern homes demand a more sleek and minimal look. Trendy designer wrought-iron or steel candle stands add the perfect touch to a contemporary home. A stand made of crystal, jade or onyx sparkles in your home and light weight-bamboo candle stands suffuses your living space with a natural glow.  Terracotta and dokra (bell metal) stands, displaying the skill of rural craftsmanship, accentuate the ethnicity of your surroundings.
Candle holders can be placed on table tops, on the floor or can be made to hang from a wall or tree. Interesting objects like traditional kerosene lamps and lanterns brought out from the attic are being innovatively used to infuse the old world charm into your home. A romantic choice to light a porch, pathway, garden or entryway, these hanging lanterns create a dramatic effect outdoors or inside. A stand decorated in colourful mosaic or ceramic is a unique, fun way to light up a room.
Designs for candle holders are extremely flexible. Candle stands may be wax-less as well as wax-filled. Usually, a candle stand or holder does not contain wax and users are expected to use the stand as a support for the candle. Alternatively small wax filled clay or glass pots are very convenient and handy for one-time use as they avoid the mess of melted wax. Diffusers, which are candle stands with small bowls containing scented oil or water, emit soothing aroma when lit from below. These are extremely popular nowadays. Some candle stands even come with paper, ceramic or metal shades with cut-outs which enclose perfumed candles.
Today with the large variety of candle holders available, artistically designed candle stands coupled with a few candles make the perfect gift for any occasion.
Few of the decorating ideas with candles and candle holders is mentioned below:
Wooden Candle Holders :
Simple and elegant, these no-frills candle holders blend seamlessly with any décor, from modern to traditional.
Ceramic Candle Holders:
Giving the impression of stone, these fired ceramic candle holders are a lovely, natural piece which would be right at home in any nature lover's home. The carved details add a unique touch and will cast exciting shadows when used.
Etched Glass Candle Holders:
Etched glasses are traditional candle holders, but these lovely pieces would fit any décor. The stark tree silhouettes representing the seasons are beautiful, and I'm sure they cast a lovely glow.
Mosaic Holders:
These handmade candle holders use beautiful blue glass tiles to create a lamp which would be at home in an exotic, gypsy-inspired room or a modern room equally.
Glamorous Candle Holders :
For the outrageous decorator, pink lamp screams fabulous. With its bright pink hue and delicate crystals to reflect the light, these candle holders will make a serious statement.
Contemporary Holders:
For a neutral room, beautiful candles in black and white for candle holders are just perfect. The geometric graphics create lovely shadows and reflections in these simple, elegant pieces.
See Also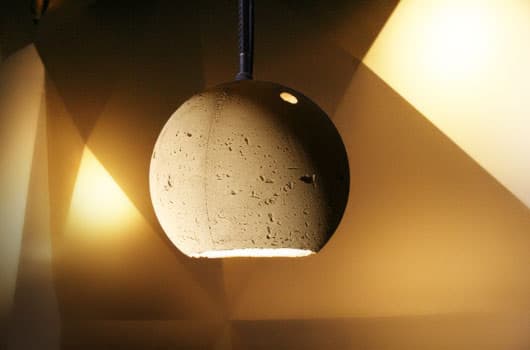 Metal stands:
Created by a hobbyist welder, this tall and imposing candleholder is quite an impressive piece. Perfect for adding soft accent lighting to a beautiful corner or entryway.
Modern stands:
This bold piece is crafted of metal and wood in dramatic, geometric shapes. The unique style is very intense and would look stunning on the mantelpiece of a modern fireplace. Stark and sleek, the natural materials are eco-friendly.
Classic stands:
Nothing beats the beauty of gorgeous candelabra in brass or silver. The timeless shape looks incredible as a table centerpiece, on a mantel or a piano.
Vintage stands:
Recalling shapes of the Depression era, this tulip glass candleholder is a throwback to another difficult financial time in America's history. Simple, yet colorful, this piece symbolizes both the practicality and optimism of Depression-era decorators.